wed29jun18:0021:00ECCP: Women in Business Networking Launch18:00 - 21:00 Rooftop V Corporate Center, 125 L.P. Leviste St., Makati City, Philippines Event Organized By: European Chamber of Commerce of the Philippines Country:Philippines
Event Details

Date: 29 June 2016
Time: 6PM – 9PM
Venue: Rooftop V Corporate Center, 125 L.P. Leviste St., Makati City, Philippines
---
TARIFF / REGISTRATION NOTE:
PhP 700 ECCP Members
PhP 1,000 Non-Members
---
Gender parity across all levels of the business environment and society is an important cause for the European business community as its achievement is pivotal to inclusive growth. With this in mind, the European Chamber of Commerce of the Philippines (ECCP) launched its Women in Business Committee (WBC) last 20 August 2015 with the aim to build upon the impressive gender equality framework in the country. ECCP also seeks avenues where its members, together with gender advocates, can join hands in further decreasing remaining gender gaps in business and society alike.
Without reservations, the ECCP welcomes the creation of the Women in Business Committee.  ECCP strongly believes this Committee will serve as an effective platform for promoting the women's rights in the workplace, and an excellent avenue for mentoring and inspiring women, among many others.
The proposed WBC aims to enable professional women and influential female leaders from the ECCP membership and wider business community to become active in a special dynamic chamber platform where they can discuss issues affecting their professional growth, build their business network and opportunities and initiate activities designed specifically for the development of women in business.
To officially launch the Women in Business Committee, we are organizing a Networking Night on June 29, 2016 from 6-9pm at the Rooftop V Corporate Center, 125 LP Leviste St., Makati City. We look forward to having you as an active member of the Women in Business Committee.
Venue Sponsor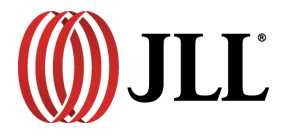 ---
CONTACT DETAILS:
For sponsorships and registration, please get in touch with Ms. Daryl Milagroso at (+632) 845.1324. To reach us through e-mail, send it to daryl.milagroso@eccp.com.
Time

(Wednesday) 18:00 - 21:00
Location

Rooftop V Corporate Center, 125 L.P. Leviste St., Makati City, Philippines
Organizer
European Chamber of Commerce of the Philippines