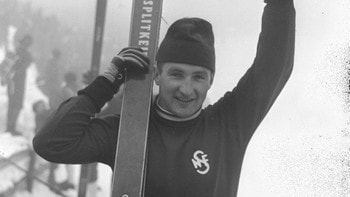 A World Champion and a great hero in many Norwegians eyes. Bjørn Wirkola is a former ski jumper and footballer. February 18th he will tell his life story as an athlete for Scandinavians in Pattaya.
Bjørn Wirkola became World Champion in Oslo in 1966, winning both the large and normal hill competitions. In only one week he will return to the Norwegian Seamen's Church in Pattaya to tell his life story. It is the second time he has been invited by the social community.
"We invited him again, because he is very famous in our country winning all these competitions. People get the chance to meet this old hero and have a great time together with him," priest, Ragnvald Seierstad says.
He expects that between 70-100 Scandinavians will show up to meet the 71 year old World Champion.
Sign up for the event here:
hkh@sjomannskirken.no
Find Norwegian Seamen's Church on your mobile:
http://www.sjomannskirken.no/aktuelt/nyheter/2012/06/finn-oss-pa-mobilen