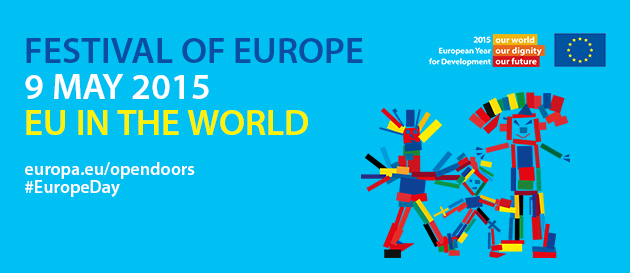 May 9 it is the official Europe Day. EU institutions open their doors to the public and EU Delegations around the world organize activities on the theme of Europe in the World.
"Europe Day" is a celebration of peace and unity in Europe. Every year in May, the European Union, EU institutions in Europe as well as its offices all over the world organize a variety of activities for all ages to mark the day and raise awareness about the EU.
Looking at the list of activities the Asian countries have to offer during the European Festival, it is everything from receptions, exhibitions and film festivals. Here are two highlights:
Indonesian Film Festival 
In six cities across Indonesia: Jakarta, Bandung, Denpasar, Medan, Surabaya and Yogyakarta, this year's European Film Festival will be held from 1st to 10th of May.
The Festival will present 62 films by emerging talents as well as established masters of European cinema.
During the week there will be several other public events in Indonesia. Check out the programme here.
Cycling in Cambodia
Also in Cambodia there are original activities on the programme – here among the "Cycling for the Climate"-tour in the morning 10th of May with departure and arrival from the Olympic Stadium in Phnom Penh.
It is the third year in a row that the EU Delegation to Cambodia organizes this original event.
T-shirts and caps specially designed for this event will be distributed on the basis of "first come, first served" – do not arrive late!
Read more about the EU week in Cambodia here.
EU in Asia
In March 1996, the leaders of 25 European and Asian countries, together with the European Commission, convened in Bangkok, Thailand, for the inaugural Asia-Europe Meeting (ASEM). This historic summit paved the way for the establishment of the Asia-Europe Foundation (ASEF) one year later in 1997.
The ASEM dialogue addresses political, economic and cultural issues, with the objective of strengthening the relationship between the two regions, in a spirit of mutual respect and equal partnership.